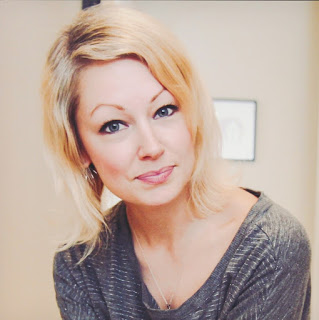 "The silence of everyone in the church...when people found out that we left the church, our peers were silent. That was the predominant reaction"
Kristen is an American-Canadian journalist and writer who specializes in psychology, health, science and the intersection of sociology and culture. She is a member of the National Association of Science Writers. She has a degree in English from Simon Fraser University. She's completed certificate courses in epigenetics, personalized medicine, human physiology and genetics and evolution. She hosts the Humans of Earth podcast, a profile podcast interviewing people from all around the world, highlighting their lives and aiming to bridge the us vs. them divide through shared stories.
Born in Williston North Dakota, she currently resides in Vancouver, British Columbia. Her interests include languages, travel, music and yoga.
Help Others Find Us-Rate and review here!
New episodes automatically-Subscribe for free
Kristen Hovet
http://kristenhovet.blogspot.com
https://www.facebook.com/kristenmhovet/
https://theestablishment.co/the-hidden-trauma-of-life-after-fundamentalism-110946ab05f2
Humans of Earth Podcast
https://soundcloud.com/humans-earth
Marlene Winell-Leaving the Fold
http://marlenewinell.net/index.html